Jeff Boyes - Founder
With more than 10 years of research and teaching experience in exercise physiology and nutrition at USD, SDSU, Causenta Wellness, and others, combined more than 20 years in the professional fitness industry, Jeff's knowledge and experience provide the balance to help create & execute the vision of Evolution Nutrition. Jeff holds a double Master's degree in Exercise Physiology and Nutrition Science.

Nick Mazza - Director of Sales and Business Development
Nick brings more than 15 years of Business Development and Sales experience growing companies in technology, real estate, and Entertainment. During his career, he's created and managed relationships with NASM, Twitter, Red Bull, Gold's Gym, Tommy Hilfiger, MAC, The Vitamin Shoppe, and Obey. His unique way of blending traditional business experience with modern day business practices have distinguished him among his peers.

Kyle Gonyea - Director of Technology
Kyle is a web applications engineer with extensive and varied experience in development and design, including React, API development, UI/UX, and marketing. After finishing his Master's in Information Technology with a specialization in Information Security and Assurance in 2013, he shifted from a front-end focused career path to include back-end development, project management, and third-party service integrations. Having worked for numerous national marketing firms, publishers, and private organizations, Kyle's diverse skillset allows him to provide the support and direction needed to integrate multiple services across a variety of project settings.
Board Members

Chris Swortwood - Board Member
Chris leverages his experience as an investor and an entrepreneur with 15 years of experience in operations, financial planning, and brand marketing. Chris began his career as a sports marketing manager at Oakley. Subsequently, Chris joined forces with his former boss to start Kaenon Polarized. Chris worked at Kaenon before leaving to start Market Ventures, a boutique Venture Capital firm providing seed funding for startup companies in San Diego. He was responsible for identifying investment opportunities and working closely with the portfolio of companies to advance them through the first stage of funding. Chris holds a BA from the University of Southern California and an MBA from the USC Marshall School of Business.

Tom Incledon - CEO Human Health Specialist, PhD, HMA, RD, LD/LN, RPT, CFT, NSCA-CPT, CSCS
Dr. Tom Incledon has been recognized as one of the world's leading experts in the areas of human health and athletic performance. He is the founder and CEO of Causenta Wellness, a cutting-edge wellness and cancer treatment center in Scottsdale, Arizona. He belongs to over 30 different scientific organizations and reviews several peer-reviewed journals. Dr. Tom is one of the most sought-after healthcare providers in the United States.
Advisory Board

Lauren Rezende - M.P.H., RD
Lauren is a registered dietitian with a master's degree in public health from the University of California, Los Angeles and a bachelor's degree in foods and nutrition from San Diego State University. Prior to joining Evolution Nutrition, Lauren worked in restaurant nutrition, clinical dietetics, and held college-level teaching positions at San Diego State University and community colleges, teaching sports nutrition, advanced nutrition, and food science courses.

Susan Kleiner - PHD, RD, FACN, CNS, FISSN
Susan M. Kleiner, whose long list of credentials begins with a PhD in Nutrition, maintains one foot in the academic world and one foot in the business world. After her doctoral research on the Influence of Dietary Fats and Cholesterol and Anabolic Steroids on the Lipoprotein Profiles and Body Composition of Competitive Male Bodybuilders, she continued to research and publish her seminal work on male and female bodybuilders. Dr. Kleiner has continued to research and publish in the field of sports nutrition and supplements and has also established herself through research and publications as an expert in hydration and health. Dr. Kleiner has consulted with professional teams, including the Seattle Seahawks and Supersonics, the Cleveland Browns and Cavaliers, the Miami Heat, Olympians, and elite athletes in countless sports.
You know the feeling:
There has to be a better way.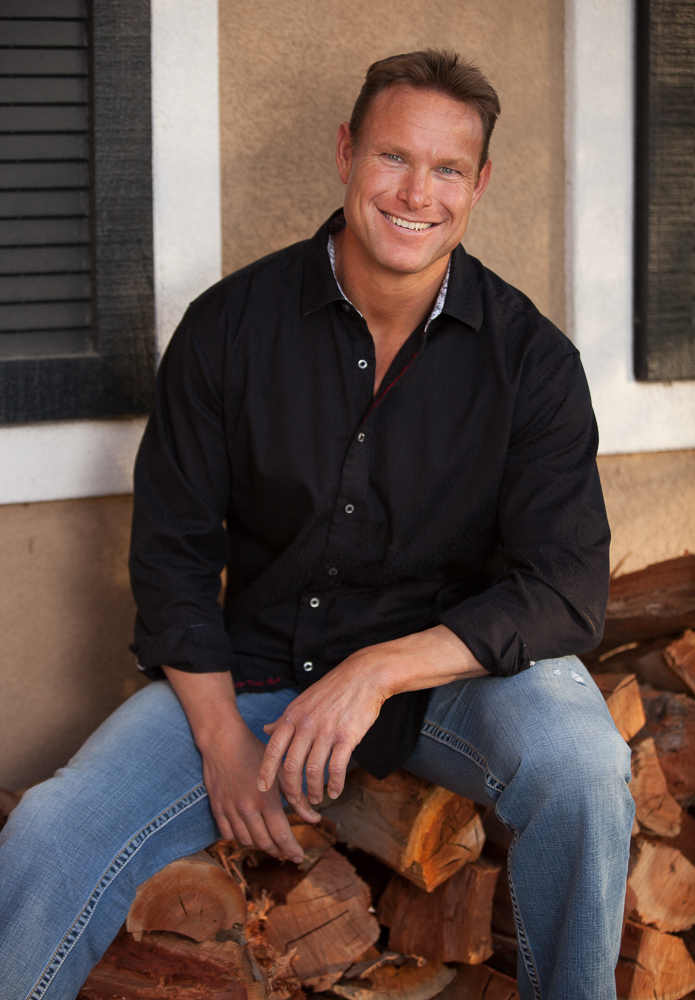 A single moment can change your life forever. For me it came in the form of a near-fatal car crash my senior year in high school, which left me in a coma for almost a week. I suffered a significant brain injury and my rehabilitation took nearly a year. Those physical injuries are well behind me now, but the impact of that one moment is still with me today in other ways.
During my rehabilitation I dedicated myself to not only recovering, but also to improving how I lived my life from that day forward. I developed an intense passion for nutrition, fitness, and bodybuilding, and I became obsessed with learning the real science behind effective diet and training. Seeing the impact that focus was making on my life, I wanted to find out how I could help others do the same thing.
In 2000, I entered San Diego State's graduate program in Exercise Physiology and Nutritional Science. Along with my schoolwork, I worked in the university's Sports Medicine and Strength & Conditioning programs. Working with athletes and individuals from a huge range of backgrounds and disciplines, the exercise programming was fairly straightforward, but I saw the painstaking work involved in delivering real, scientifically sound nutrition advice customized for each individual's needs. The science was there, but we were essentially using pen and paper to create detailed meal plans. It seemed like there had to be a better way.
After graduating, I taught exercise physiology and nutrition at a local university, while owning a gym and working as a personal trainer. I was straddling the line between research and real world application once again, but couldn't easily bring the two together to make my life easier, or my clients' results better. It was out of that frustration that the vision for what would become Evolution Nutrition started to take shape.
When I look back at our journey at Evolution Nutrition, I can see every incremental step along the way; not always in a straight line, and even down some blind alleys, but it truly has been an evolution, and one that we believe puts the power in your hands to significantly shape people's lives.
We launched the initial version of Evolution Nutrition years ago already. In the years since, however, we've never wavered from our simple mission: to constantly make the nutrition management process better, faster, and easier. That continues even today.
With your help, we are making a positive difference in the lives of hundreds of thousands of people, and we are just getting started. So let's keep going…together!
Our first commitment is to give you direct input in creating a professional nutrition software tool that finally brings nutrition planning and nutrition analysis into the 21st century. To improve your life, and the lives of your clients with a collaborative product that makes nutrition management:
And that's our mission......every day.
Our Core Values
This is how we plan on getting there:
Humility: There is always more to learn from each other.
Integrity: We are personally responsible for doing the right thing.
Abundance: There is enough for everyone, and there is always a solution.
Resolve: We are committed to the goal.
Candor: We communicate, clearly, effectively, and compassionately.
Excellence: Our focus is on producing the best result possible.
Fun: Every moment is to be enjoyed.
Let's move forward together