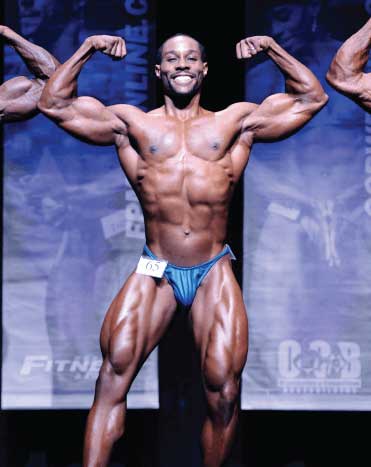 Company
True Body Wellness
Utenge owns and opperates True Body Wellness.
How did you let your clients know that you were doing professional meal planning now?
We have always done meal planning, which centered on teaching clients about proper nutrition, quality whole food options, caloric intake, and how to understand macronutrients and macronutrient ratios. However, creating detailed meal plans have always been very labor intensive so we often times used general guidelines for the majority of clients for the caloric and macro intakes and created detailed plans when necessary (eg bodybuilding/figure competition clients, sport specific athletes, clients with a short window working towards a very particular goal date).*
How do you price it?
We actually used the pricing tool provided by Evolution Nutrition to give us an idea of their recommendations based upon the current packages and pricing options we already had. And after using the software for a couple of weeks we got a good sense of how much time was required to customize a meal plan from a food log or from scratch using the software. From there we added it to our current training packages and pricing options as a packaged deal*
What results are you seeing for your business?
Since starting to use this software we have an added value to the training packages than we did before. Funny thing is, the same time we integrated this software into our packages every new client over the past 30 days has signed up for training + nutrition. 7 clients to be exact. We are fortunate that our resigns are high and that is because we care a lot about our clients and their progress. With that being said, we are still in the process of allowing our "old" clients an opportunity to test out the new software for a month so I am not able to speak to how many of our old have upgraded to the new packages which come with nutrition built in. But moving forward, our new package options are the norm for every client that walks through the doors (except in special scenarios). It makes things easier this way and so much better for our clients and their long-term success.*
And here's what my clients have to say!
One client was impressed with how extensive the food database is and found the nutrient breakdown extremely valuable to her. She was surprised (and still is) of how much food she eats daily and is still losing weight.
 
Another client like the ease of entering in the food was shocked of how much she was under-eating, and was grateful that we could create a meal plan built off of her food log since her dietary options are very restricted due to health complications.
 
Yet another loved the recipes provided and the variety of the 7 days meal plan. Her cravings have subsided, and she never finds herself hungry. She likes how balanced her meal plan is, the shopping list provided, and how easy it is to swap food options.
*Any one member's success does not guarantee results. Your results may be different.