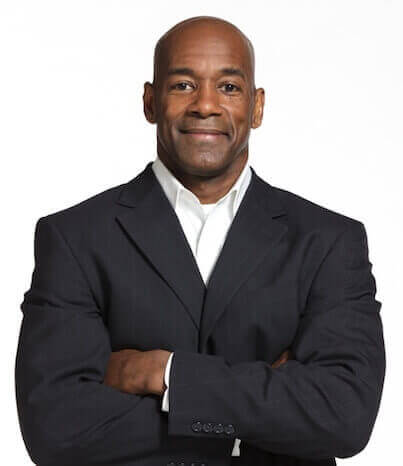 Company
Choice Group Training

His experience includes certifications through NASM, ACE-Group Fitness, NCCPT along with practical experience and skills as a Group Fitness Instructor, Personal and Group Training Coach/Trainer and a National Presenter with a highly recognized International Group Fitness System company.
His company provides Corporate Wellness solutions and Nutrition Coaching along with group fitness training and nutrition solutions to consumers.
How did you let your clients know that you were doing professional meal planning now?
I let my clients know through a variety of measures, social media (FB, Instagram, Website, Google+), Constant Contact, postcards, event marketing and even referral programs.  You have to get the word out.*
How do you build it into your current training programs?
It's not even a choice, it's simply a part of the process. Achieving one's fitness goals must include a sound nutrition plan.*
What results are you seeing for your business?
I've seen a 25% increase in business and we expect to grow significantly over the next 3 months.*
And here's what my clients have to say!
"I bought the 12 week plan and I've lost 32 lbs following the plan. I enjoy eating the foods I like and not having to eat foods I don't like. It's crazy because I feel like I'm satisfied more and have more energy throughout the day. I couldn't be happier."*
"It took me a week or so to get used to eating so many times during the day but it helps me not eat any one big meal. I think I was starving myself and I felt so sluggish before."*
"My husband certainly sees the changes with my body and mood. Let's just say, he's happy."*
"I like how I have a plan to follow and all I have to do is follow it. It's easier than I thought."*
*Any one member's success does not guarantee results. Your results may be different.