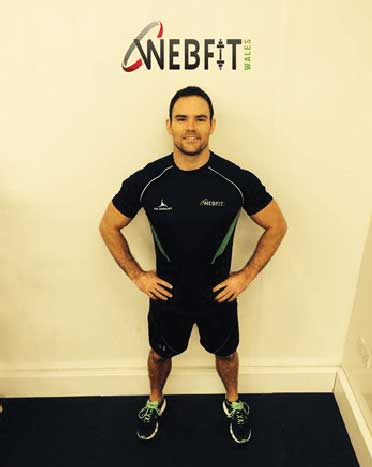 Rhys owns and operates Web-Fit Wales.  He has A level qualification in Sport Science and achieved his HNC at the University of Wales, UK.  Following University he continued his studies to become a certified Level 3 Advanced Fitness instructor (Personal Trainer) and Level 3 Nutrition & Weight Management Advisor.  He's played rugby as well as competed in Muay Thai, Boxing and Kickboxing Competition and is currently working towards my Black Belt.
How did you let your clients know that you were doing professional meal planning now?
As I started just prior to Christmas, I promoted 'Credit Card' style Gift Cards and offered Online Meal Planning & Nutrition Coaching.  I distributed these around local shops and talked about them on all of my social media.  I did not timestamp the Cards so they can be sold all year round.  Although the cards themselves haven't been a great success, they brought a lot of attention and made the service look professional and High End, and I've gotten a ton of inquires because of them.*
How do you price it?
I've initially priced the Meal planning just to be an hour my time, and as a Personal Trainer I charge £35 per session.  I'm slowly increasing me pricing as I have more Online Clients.*
What results are you seeing for your business?
Last year I was signing up 2-3 on-line clients a month.  This year I'm signing up 5 a Month for full 12 week Training & Nutrition packages*
And here's what my clients have to say!
"I managed to lose the weight I put on after having my 2 children, Rhys set me up a program that I stuck to and within 6 weeks and his great nutritional advice I managed to get back down to the size I was before I had children."
 
"I lost over a stone of body Fat and got toned in time for my sisters' wedding. I felt amazing in my Bridesmaids dress and I couldn't have done it without the support, flexibility and affordability of my online trainer."*

*Any one member's success does not guarantee results. Your results may be different.