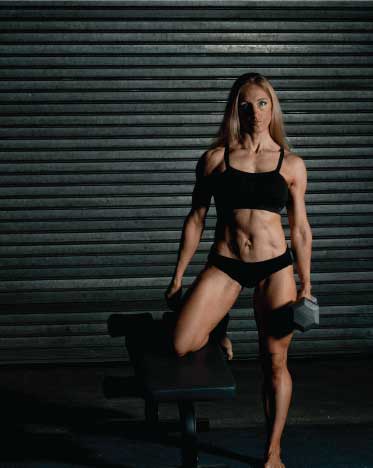 Tiffany owns and operates CrZyFit
More than just a trainer, with 3 exercise & health related degrees I have years of educational & practical experience. I have taken on many different roles in the health & wellness industry for past 15+ years. Along with personal training, I have experience in a variety of roles; a wellness educator; health director for city and county governments; YMCA Fitness Director, trainer & a corporate wellness coach at MGM Grand Las Vegas. I have experience working with thousands of clients; athletes, stay-at-home moms, the elderly, city employees to Las Vegas executives. No fitness goal is too big!
How did you let your clients know that you were doing professional meal planning now?
I advertised it to them in my private FB groups. My FB group is only for active clients. I post ads that they can even share on their pages, and I also post on my athlete page 'Tiffany Wilkerson' and my personal page "tiffany Wilkerson" my instagram "CrZyFiT", twitter "CrZyFiT"*
How do you build it into your current training programs?
I include in with all workout programs. I am able to adapt it to whatever my clients need. I train marathon runners, people just trying to drop a few pounds, bodybuilders who compete, MMA athletes. So it goes with all my programs.*
I price it with the workouts. Most of my business is online, so I package by weeks - 6 wk, 12 wk, 6 mos, 1 yr packages. I increased each packages by $10 per month, so my 6 wk plan increased $15, 12 wk by $30, and so on. The kicker with pricing online training is that people don't really understand the value - so if you price to high they think you are ripping them off but if you are too low they think you are unprofessional. Once they start, virtually all of them say... "this is priced way too low!"*
What are you seeing for your business?
My clients LOVE the addition of EN!! I have not had any negative feedback. I am so happy to have this tool!!!*
And here's what my clients have to say!
"I LOVE the 7 day meal options & that I can swap my own foods around!!"*
 
"Following a realistic diet, just got truly realistic! I love the nutrition addition!!"*
 
I have gotten so many rave reviews, especially from clients that have been with me for years.
*Any one member's success does not guarantee results. Your results may be different.