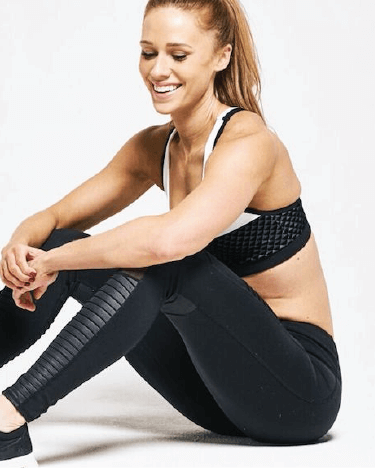 Kelsey is the Co-Founder of HiitBurn.
How did you let your clients know that you were doing professional meal planning now?
We sell fitness products online, and use Facebook advertising to reach new clients. We also sell fitness programs and nutrition plans through email marketing and other social media channels, like Instagram.*
What results are you seeing for your business?
Evolution Nutrition has been an excellent tool for us in growing our business. It has allowed us the quickly scale our business because it is easy to use and customizable. We needed a tool that would allow us a good amount of customization to give each client the individual attention needed to reach their goals.  We have sold over 200 custom plans in our first month with Evolution Nutrition. The system itself and the customer service of the Evolution Nutrition team have been great for what we need.*
And here's what my clients have to say!
"This is fantastic and encouraging to hear, I dropped 6 pounds in 5 days…so delighted!" -Christina*
 
"By the way… I'm on Day 6 tomorrow and down 2 pounds already! Thanks for your help and all your videos! I love working out with you and Kelsey!" -Michel*
 
"I started the 2nd week of the carb cycling program and I've already lost 2 pounds. I'm so excited!" - Miriam*
 
"Wow. I lost 4.5 pounds in one week! I've been stuck hovering around the same weight for 3 months. I can't wait to see what this week brings and I get even better at my food choices! Thank you so much." - Cindy*
*Any one member's success does not guarantee results. Your results may be different.